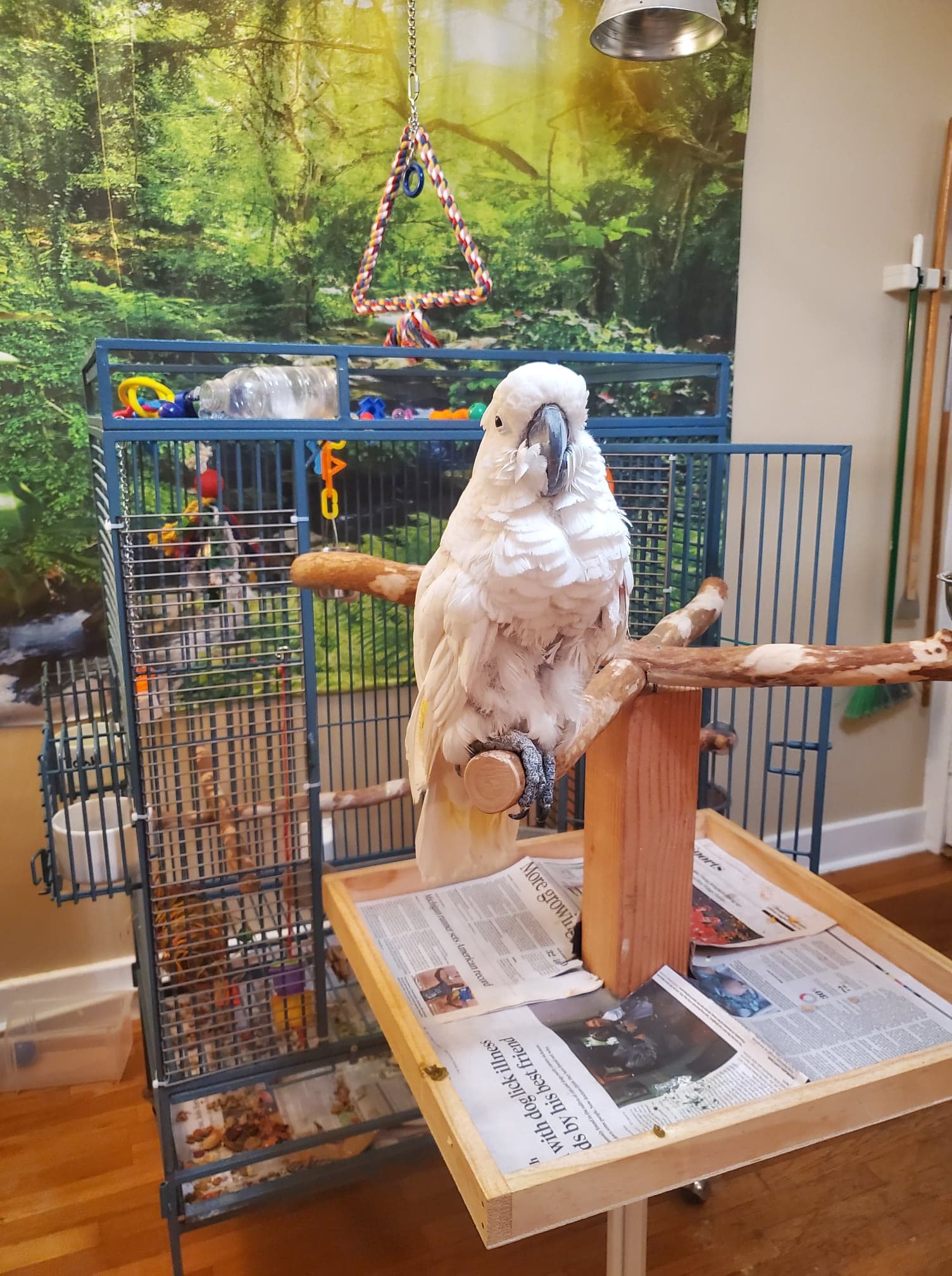 TooKi is approximately 30 years old, and is needing a very experienced Cockatoo family to join. We are very pleased with his progress, especially considering the poor condition he was in when he arrived. We believe we have a true Male Umbrella Cockatoo now!
There are some very specific needs he will have moving forward, most notably his arthritis. We have set up his cage to accommodate him climbing and moving around, but he is very unsteady on a hand or arm. He prefers a flat hand to stand on and being held close to your body.
His diet is still not where it should be, and that will be an ongoing battle with him. He wasn't fed properly over the last couple decades, and that is not something that will change over days or weeks.
He has discovered that toys are fun, wood can be chewed and there are lots of things to explore. He loves to dance - as any good Cockatoo does!
He also has the tendencies to snuggle into dark cavities, and when on the floor, he will go after feet and shoes. You must understand how to deal with those behaviors.
If you feel you can offer him a marvelous home, please complete our Adoption Application and if approved, a home video. His adoption fee is $500.
---